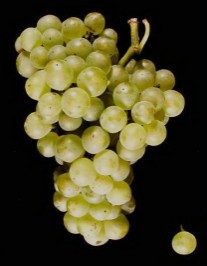 AKA
Feinburgunder and Morillon or Aubaine, Auvernat, Beaunois, Epinette Blanche, Petite Sainte-Marie Melon Blanc and Weisser Clevner
Geography
Originally and most famously from Burgundy in France as Chablis. Also grown in most wine producing countries world wide.
Viticulture
Versatile in adapting to varying climates.
Varietal/Blend
A fine varietal, it is also blended with Pinot Noir and Pinot Meunier to produce Champagne.
Flavour & Character
Traditional flinty and very dry now often produces ina buttery, lemon flavours, sometimes nutty flavoured, often with a strong hint of tropical fruit.
Vinification
Chardonnay is often aged in oak. This adds depth, flavour and complexity but can spoil the sflintiness of the wine.
Style
Styles vary from fresh, light unoaked wines produced in cooler regions to rich, tropical fruit wines from the New World.