Get Stuffed!
English Stuffing
a rich and tasty stuff
Chestnut Stuffing
a lighter version of the classic Christmas stuffing
Hazelnut Stuffing
a great alternative to chestnut, crunchy and works well with turkey
Sweet Tooth?
Mince Pies
a recipe with a lemon short paste and a viennese topping

Christmas Cake
traditional fruit cake recipe


Christmas Pudding
great fruity recipe


Christmas Biscuits
shortbread and Ginger Breads
Tips on how to carve
a few tips to carve up a large bird!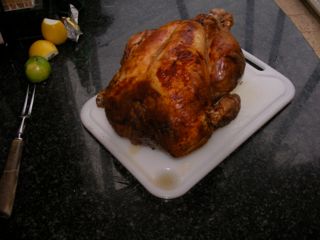 How to make gravy
real flavor not packet!